We had a bunch of fun at the Barbie on Broadway event last weekend. Curated by Sidney of
Spa Sidney
, the shops on Broadway at Redondo turned into a playhouse of fun exhibits, workshops and charming displays of all things Barbie. Maritza at
the Kids are Alright
featured "make your own" Barbie glam headbands, and John at
DDR Gallery
featured local artists' works based on the blonde bombshell. I snapped a few shots at the Spa Sidney "Barbie Museum", featuring several designers talking about their Barbie doll lines. I have never been a big Barbie fan, but I thoroughly enjoyed the "reproduction" Barbies in adorable vintage outfits, a line which started in 1994 to celebrate Barbie's 35th birthday.
Here are a few digi-snaps from our visit to Spa Sidney.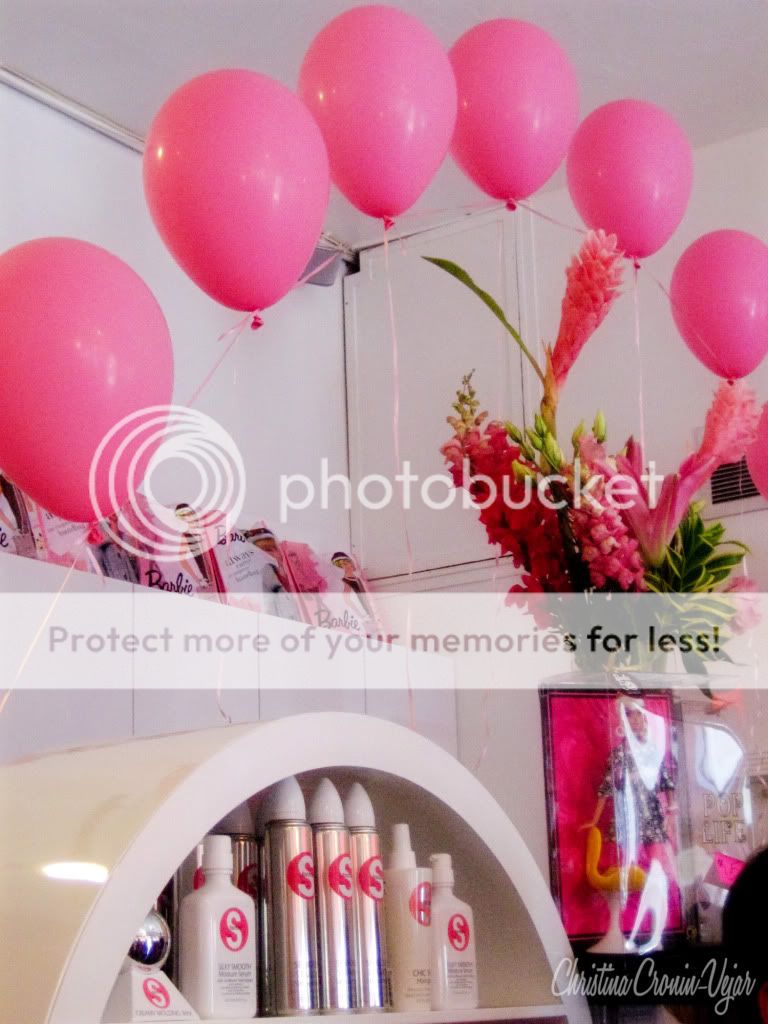 We are continuing our pursuit of eating more raw foods - this gorgeous green-ness is zucchini noodles with creamy spinach sauce and cashew "parmesan" cheese and a swiss chard salad with almonds, apples and raisins. Delicious!!